PETRYKIVKA art exhibition by Kateryna Kryvolap

«Have you heard of Petrykivka?
We invite visitors to an art exhibition by renowned artist Kateryna Kryvolap, which will take place on May 26th in New York. This exhibition is dedicated to Petrykivka painting - a unique technique that has become a hallmark of Ukraine and has been included in UNESCO's list of intangible cultural heritage since 2013.
In addition, the exhibition has a special moment - one of Kateryna Kryvolap's paintings will be auctioned, and the proceeds will be donated to support Ukraine, making this event particularly significant.
The ticket price for the exhibition is only $25, which includes drinks and light snacks. Moreover, there will be music by a DJ to create a lively atmosphere at the exhibition.
We invite everyone who wishes to be part of this unique event, where you can enjoy art, purchase unique paintings, and contribute to supporting Ukraine.»

Start 5pm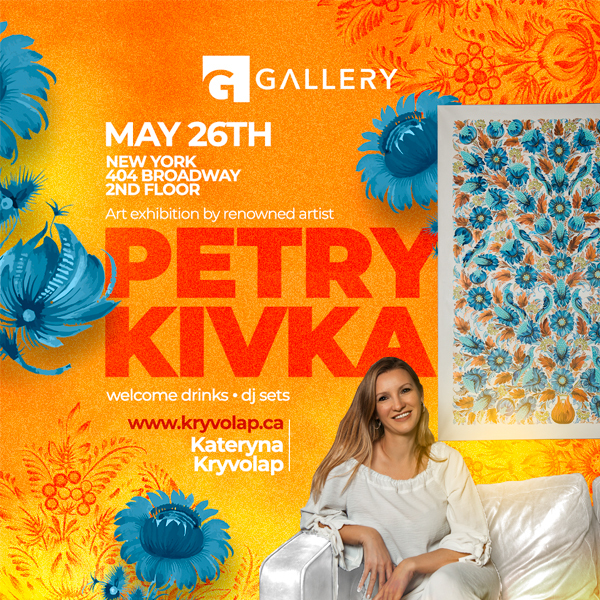 Event Policy: All tickets are final sale and cannot be exchanged or refunded. In the case of an event cancellation without a rescheduled date, a full refund will be automatically issued to each patron on the credit card used to purchase. By purchasing a ticket to this event, you agree to this purchase policy.