Is it possible for a stylist to start earning more in one intensive? - Yes, it is absolutely possible!
March 13th only, 12:00 PM, 1780 Sheepshead Bay Road 1st floor
Master Class by acclaimed maestro Rob Sargsyan
If you have the desire and zeal to improve your skills - this information is for you!
We invite you to the master class on the author's methods of eye and eyebrow makeup, eyelash extensions, contouring and highlighters. And also, as a bonus, you will learn a unique technique -RobGlow look.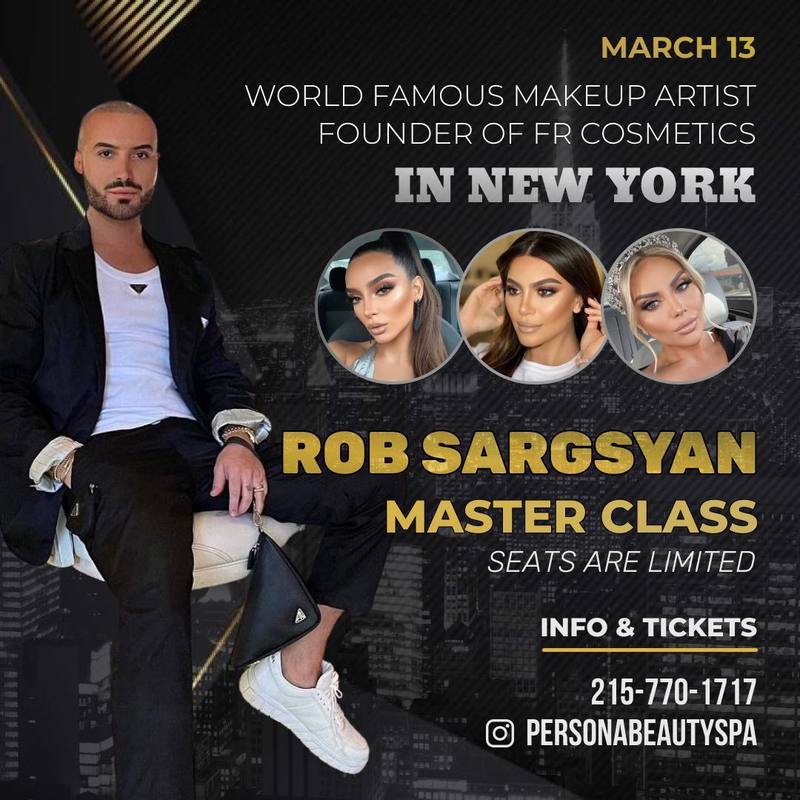 Возможно ли стилисту начать зарабатывать больше поле одного интенсива? - Да, это совершенно реально!
Мастер-класс от признанного маестро Rob Sargsyan
Если вы имеете желание и рвение улучшить свои навыки, - это информация для Вас!
Приглашаем вас в гости на мастер класс по авторской методике макияжа глаз и бровей, наращивания ресниц, контурирования и хайлайтинга. А также, как бонус, вы обучитесь уникальной технике -RobGlow look.
Event Policy: All tickets are final sale and cannot be exchanged or refunded. In the case of an event cancellation without a rescheduled date, a full refund will be automatically issued to each patron on the credit card used to purchase. By purchasing a ticket to this event, you agree to this purchase policy