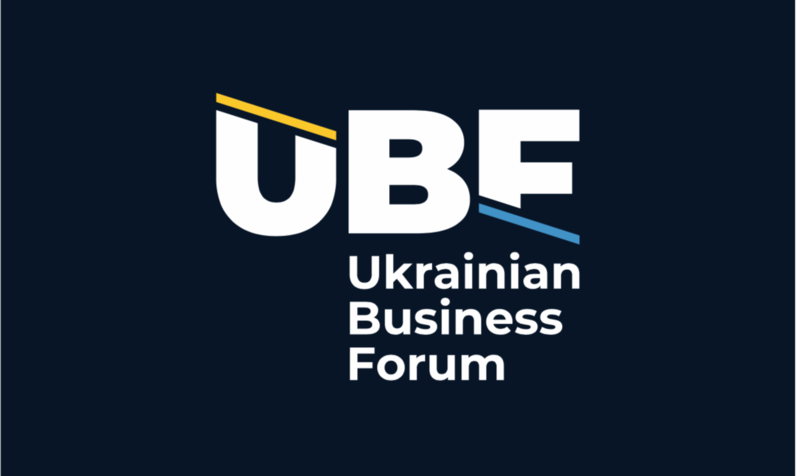 • Collaboration of Ukrainian entrepreneurs for international expansion of any scale, industry and geography
• Supported the biggest community that cooperates with the Ukrainian diaspora in terms of mass media coverage Ukrainian USA & Canada
UKRAINIAN BUSINESS FORUM MISSION is to bring together Ukrainian businesses, provide them knowledge and opportunities to grow existing or launch new business abroad through education, networking, mentoring and help to popularize Ukrainian businesses worldwide proudly.
Join us on our meeting on topic Logistics & Transportation business in USA
and meet with our speakers - Ukrainians and owners of business, that development business in USA and support Ukraine
Speakers:
Volodymyr Bondarenko - Deputy mayor of the secretary of KYIV GOVERMENT in Ukraine
Dmitriy Chebanenko - CEO and founder of AutoTransport Chicago & ATC Trailers inc.
Denys Paniv - Co-Owner, CEO Alvil Trucking Inc.
Alex Popovych - CEO, Founder of VISTA Transholding Inc.
CJ Karman - founder and CEO EZLOGZ Inc.
Vasyl Kushnir - CEO of Start CDL Inc.
Alex Bloom - CEO of Credit Booster
...
Tickets include:
• business talks with speakers in format of panel discussion
• 2 hours for networking with business owners
• welcome presents
• photo & video from Ukrainian Miami
• live music
_____________________________________________
Cell: (305) 340-7124
email: ukrainian.business.forum@gmail.com
South Beach Miami - event space Nautilus by Arlo
1825 Collins Ave, Miami Beach, FL 33139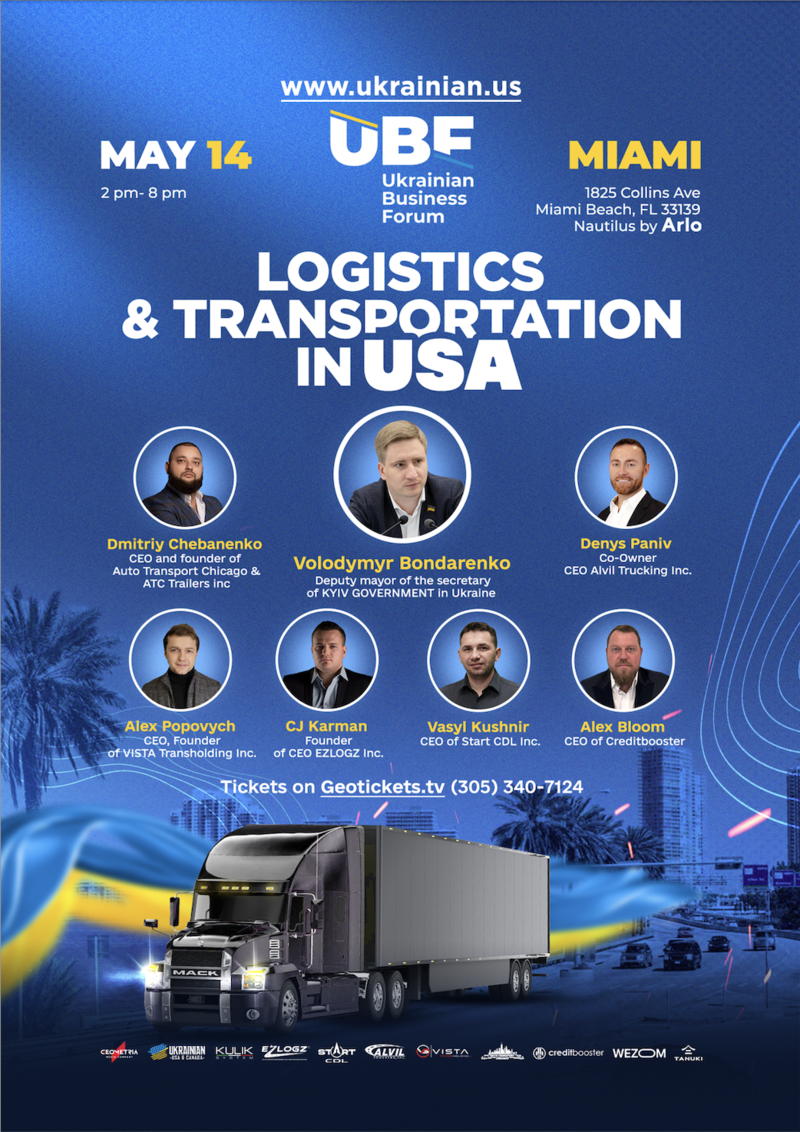 _____________________________________________
Event Policy: All tickets are final sale and cannot be exchanged or refunded. In the case of an event cancellation without a rescheduled date, a full refund will be automatically issued to each patron on the credit card used to purchase. By purchasing a ticket to this event, you agree to this purchase policy.