Захід, на який цілий рік чекають всі українці Нью-Йорка та Філадельфії.
Відкриваємо сезон наших заходів на човні з видом на Манхеттен!
600 українців в одному місці і лише найтоповіші наші артисти.
Sat, May 6, 2023 7:00 PM
Circle-Line Sightseeing, Pier 83 Manhattan NY (12th ave and W 42 str.)
Music by
Live Sound
Ukrainian Perfomance
Info – 347 242 4838
Sponsors:
Uplift, Levitsky Law Firm, Geometria Advertising, Ukrainian USA & Canada, Ukrainian New York
Doors 7 PM. Boat sails at 8 PM. 21+ w/ID.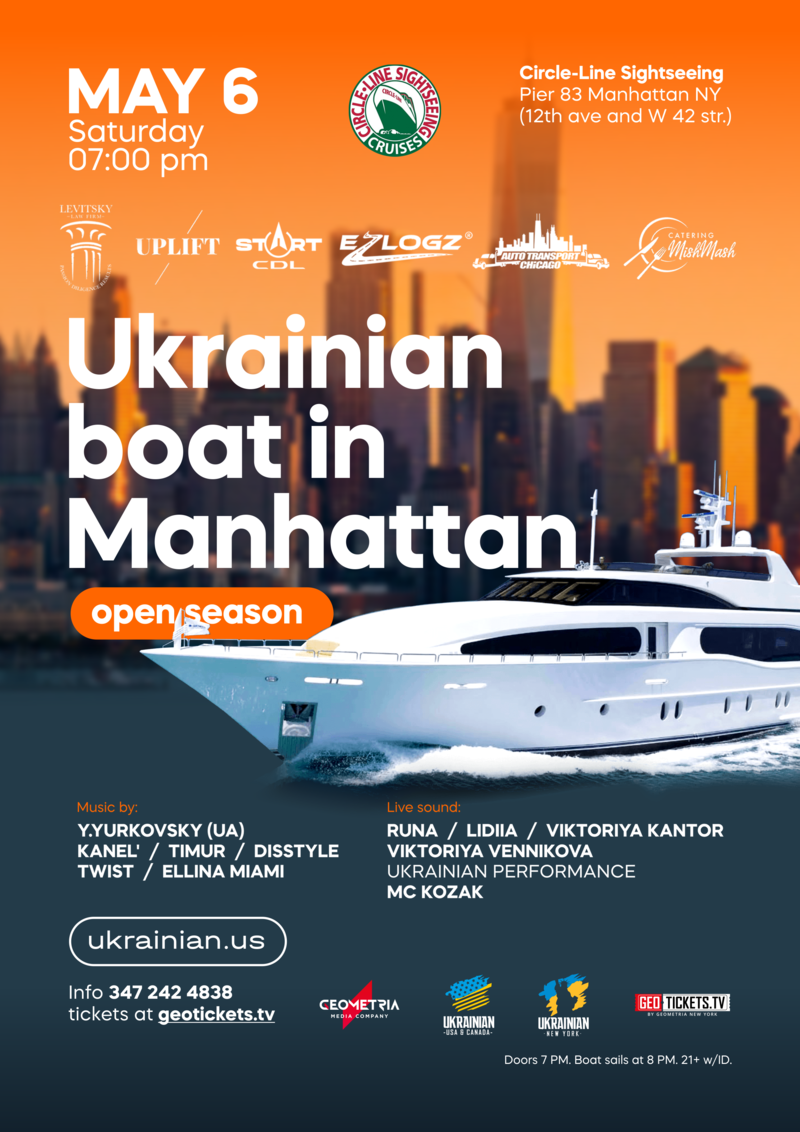 Event Policy: All tickets are final sale and cannot be exchanged or refunded. In the case of an event cancellation without a rescheduled date, a full refund will be automatically issued to each patron on the credit card used to purchase. By purchasing a ticket to this event, you agree to this purchase policy.