UKRAINIAN CULTURAL EVENT
Ukraine is a country rich in culture, with a long and fascinating history, and there are many events throughout the year that celebrate this heritage.

Overall, this Ukrainian cultural event at 404 Broadway G-Gallery is a wonderful opportunity to experience the best of Ukrainian culture in New York. Whether you are a fan of Ukrainian music, food, art, or blogging, there is something for everyone to enjoy at this event. So come along and celebrate the rich and diverse culture of Ukraine!

We invite you to a Ukrainian cultural party. Ukrainian celebrities, bloggers, singers, photographers and other interesting guests will be waiting for you
Enjoy traditional Ukrainian snacks and drinks, listen to the best Ukrainian music and wear Ukrainian shirts.


Live Show - FARBA. Live performance. DJ Disstyle.
Valerie Marko & Darina Burnos (live show)
Welcome drinks. Ukrainian snacks. Uktainian Showroom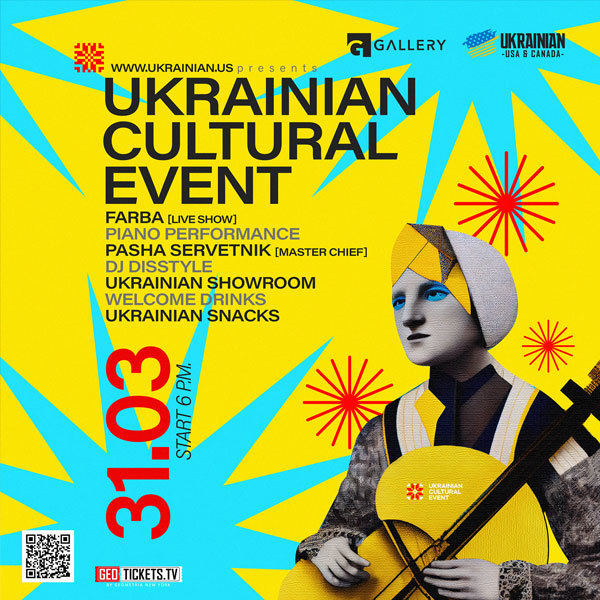 Event Policy: All tickets are final sale and cannot be exchanged or refunded. In the case of an event cancellation without a rescheduled date, a full refund will be automatically issued to each patron on the credit card used to purchase. By purchasing a ticket to this event, you agree to this purchase policy.