Дорогі друзі!
19 березня запрошуємо вас на пік - нік!
дегустація вареників;

розваги;

розіграш подарунків.
З нами будуть спеціальні гості, ведучий заходу Дмитро Ступка, відомий фокусник з України Сергій Савка, співак EMIGRANT та багато сюрпризів!
*Діти до 14-ти років – вхід $15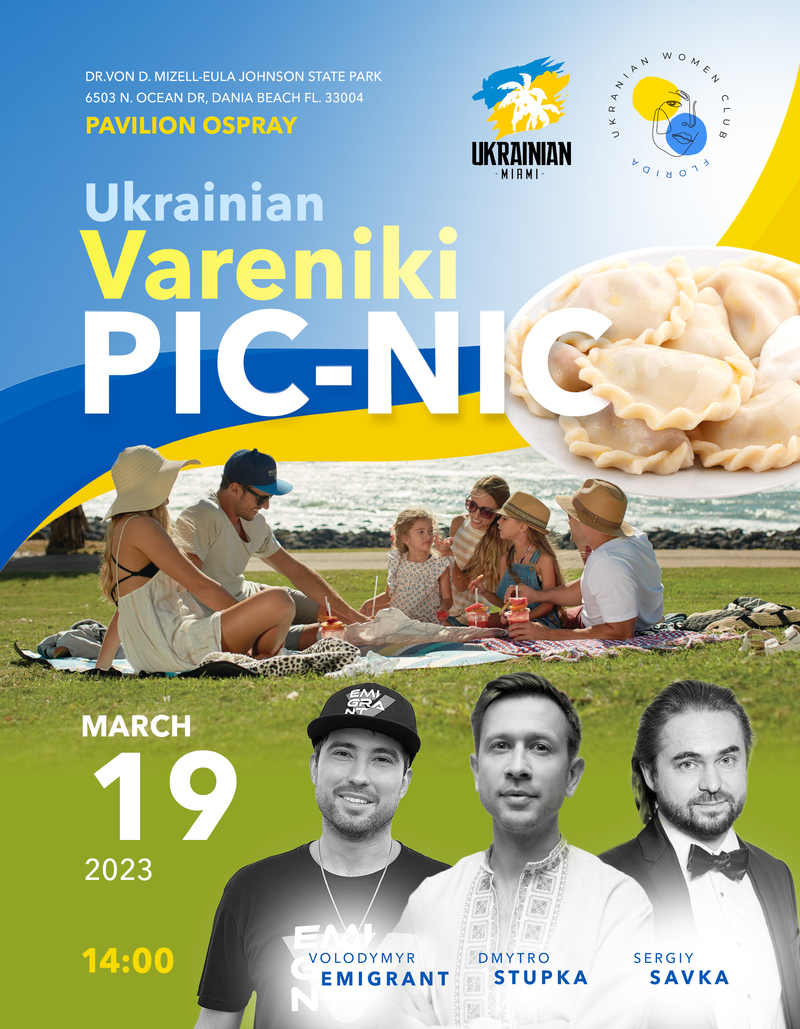 Event Policy: All tickets are final sale and cannot be exchanged or refunded. In the case of an event cancellation without a rescheduled date, a full refund will be automatically issued to each patron on the credit card used to purchase. By purchasing a ticket to this event, you agree to this purchase policy.